Easter is only weeks away now, and if you don't have your special Easter lunch sorted by now then you might still just have a little bit of time to grab the best in event dining from Hog Roast Kennett today!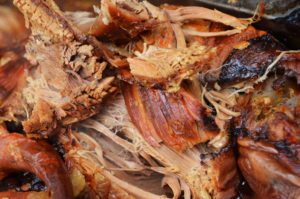 Whether you celebrate it as a religious holiday or not, Easter is a wonderful to gather the family and enjoy a great lunch or dinner together, and with it being a Sunday and all why not combine it with your usual roast. Of course, it's not a normal Sunday, so your roast should be that little bit more special too and that is exactly what Hog Roast Kennett can do for you! Our specialist roast dining menu is a must at the best of times, but for Easter Sunday it is surely the only way to dine. Enjoy the best of roast dining with our unique hog roast, cooked fresh throughout the day in the traditional spit roasting style, and joined by a selection of roast veggies, perfect roast potatoes and more! There's no finer way to celebrate your Easter this year!
Booking restaurants at Easter can be somewhat difficult as well since everyone is off out to enjoy the afternoon with friends and family, so why not remove the queues altogether and just bring great dining to a location of your choosing! It could be your own home (especially if you have a big garden for us to work in), an event hall or even in at the office if you happen to be working that day too! Our specialist catering team can come anywhere, get set up and cooking with our mobile roasting units, and serve all that you need throughout the day. You can get served how you like with the menu you like too.
Our foods come in a variety of forms and we have many different serving styles to suit. Try our great hog roast carved up for selection in a buffet alongside a secondary option of roast lamb, beef, chicken or turkey, a selection of veg and halloumi skewers, great side accompaniments of Greek salads, seasonal leaves, coleslaw, potatoes prepared every which way, and of course a selection of creamy and chocolatey desserts to finish!
Lent is over, so celebrate properly with a great feast on Hog Roast Kennett!