Hog Roast Ely is always so much more than just your one-off caterer. We love to establish meaningful relationships to our customers and offer them up dependable, repeat service that works special to them. For businesses we love little more than being able to partner up and become a regular lunchtime provider for all of your corporate events or team days, and with repeat service we learn to adapt to exactly your needs and wants. With our individual customers too the same principle holds true. The more you work with Hog Roast Ely the better our service gets.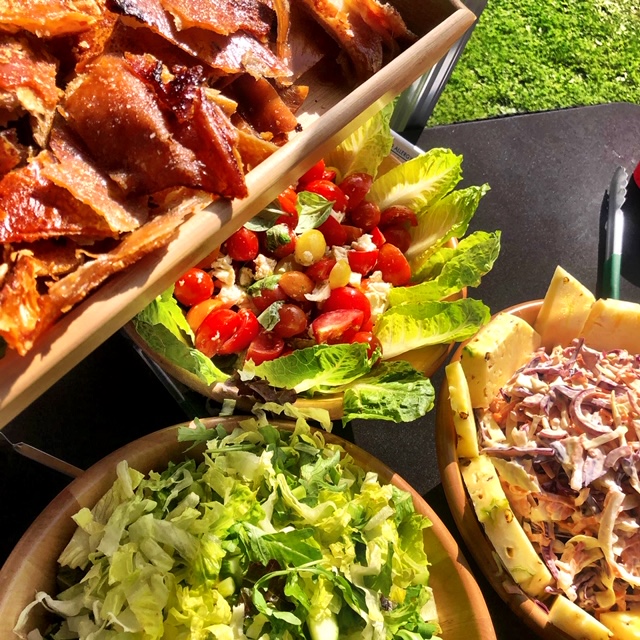 We hold loyalty and care as a high principle here at Hog Roast Ely. The team is founded on these fundamental principles to keep the business personal and family-like to our customers, and to each other. Event catering is always all about community – the community of a family, the community of a village, a company, friend groups – and with Hog Roast Ely we carry that ethos through all that we do. We seek to establish that community spirit through every one of our catered events by welcoming you, the customer, into our family. Our team are always more than happy to chat to guests and keep the party spirit of the day up – we're not just your caterer, we're the carers of your event too! We love to get to know our customers every time we serve them to keep that unique freshness available at every opportunity.
If you are a business why not come today to join one of our partner opportunities and join a host of other excellent companies already doing the same. Our partners always have plenty of great things to say about our relationships as evidenced by our many customer testimonials, and we are sure you could join that list too! By partnering booking becomes even easier as we prioritise hassle free booking and service to ensure our most loyal customers stay close by. Quite simply, when you're with Hog Roast Ely you are with family, and so receive all the deserved care and benefits that that entails!