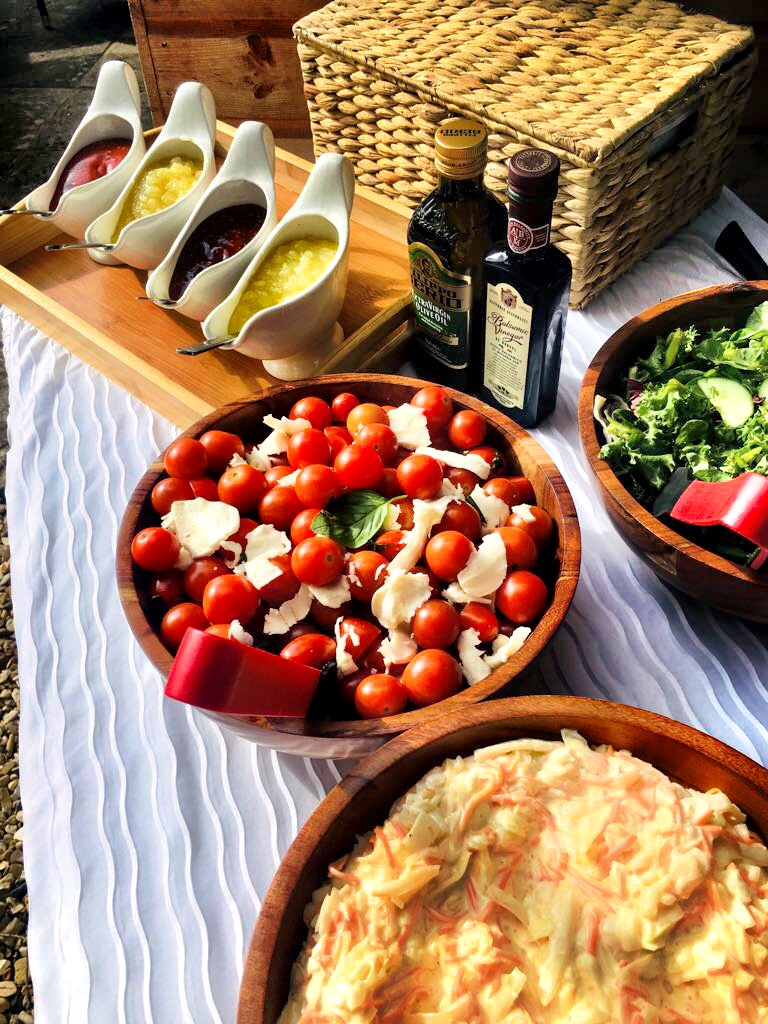 For a truly scrumptious treat for you and your guests, whatever you're celebrating, a mouthwatering Hog Roast Houghton hog roast centrepiece will knock your socks off with a sight for sore eyes, delightful aromas that fill the air and a taste sensation that simply can't be beaten. Whether you're putting together a corporate function, birthday feast, your own wedding day meal or anything else at all, our hog roasts are highly suitable for any kind of special occasion and are loved by many, and we understand why. The meat and crackling that we produce with our very own hog roast machines have taken years to perfect and we stand by the quality, freshness and tastiness of them.
One of our traditional Hog Roast Houghton hog roasts can be made into either a meal together with your chosen vegetables, potatoes and a trio of trimmings (our amazing homemade apple sauce, sage and onion stuffing and onion gravy) or as pigs in buns and either way, you and your guests will be queuing up for seconds or more once you've tried a bite. Our pigs in buns are the same as what you may know as hog roast rolls, where we cram bits of meat and crackling, apple sauce and stuffing into soft, floury rolls and wraps and you then decide whether to add your favourite condiments to the mix. If you prefer a plated meal, you could choose something like carrots, green beans, peas and roasted potatoes to accompany your hog roast, or perhaps you'd prefer Dauphinoise potatoes, together with Brussels sprouts and broccoli instead.
It's your menu that you're planning on featuring, so it's all your own choice, and we give our customers the flexibility to design your very own menu if preferred, so you have the freedom to choose among our many options of canapés, starters, mains, sides and desserts. We offer alternatives to hog roasts, like spit roasts, barbecues and standalone menus, as well as various delicious options to suit all kinds of special diets, so whatever you're thinking of, contact Hog Roast Houghton and we'll make it happen – your way.