Whether you've been dreaming of an extravagant sit-down dinner or a more relaxed and informal buffet-style meal, rest assured that Hog Roast Wisbech has exactly what you need to transform any event into a special occasion. Over the past three decades, our devoted team has created and refined a list of expansive menus which cover all event styles and budgets meaning that everyone can enjoy the lip-smacking food and unbeatable catering service we have to offer.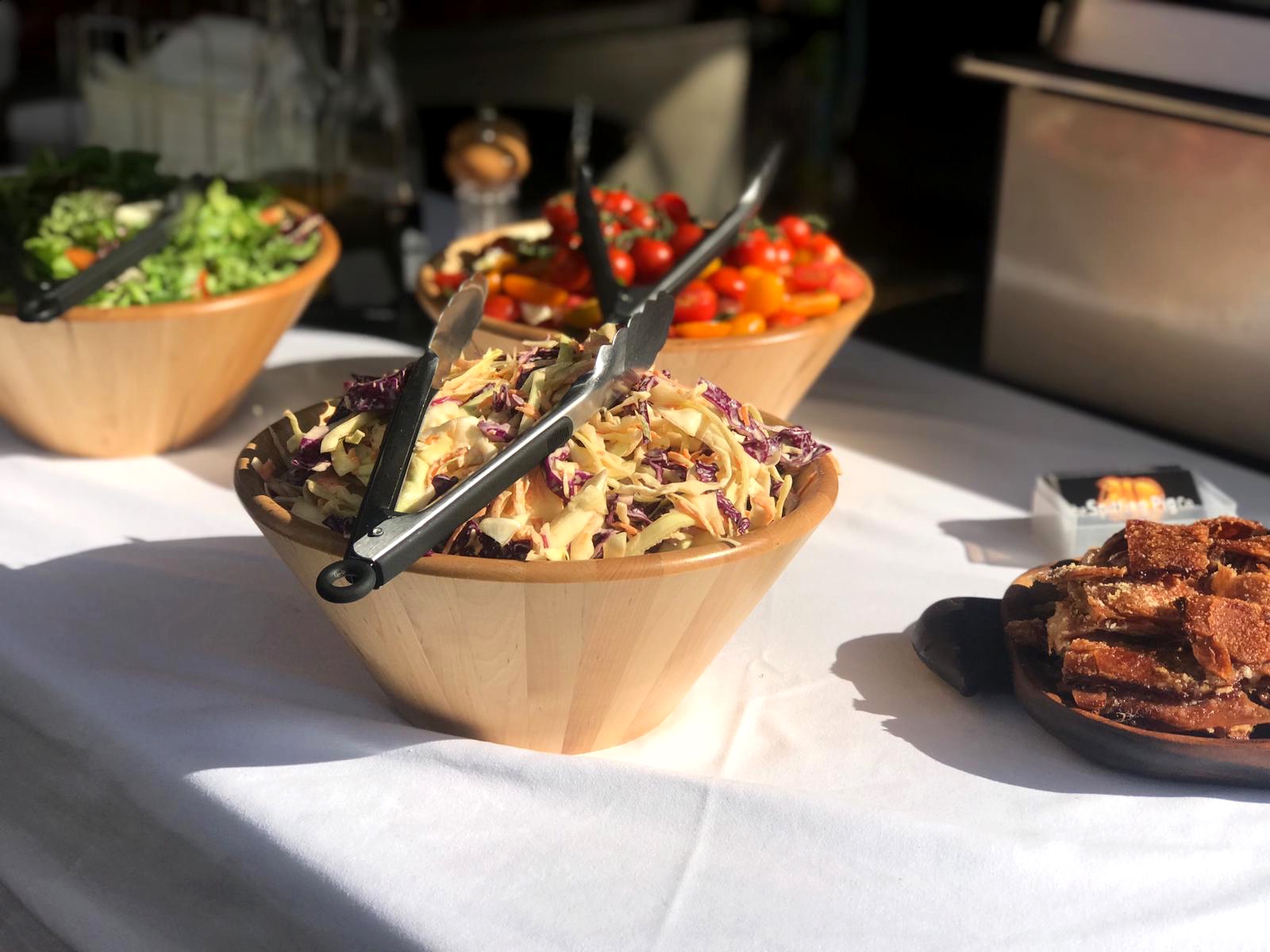 After discovering our services through social media and being recommended to call us by more than one person, Charlotte couldn't wait to get in touch with the Hog Roast Wisbech customer service team to discuss a birthday party she was planning to throw for her unsuspecting husband Tom. Our team are always happy to help wherever we can, and always go above and beyond for the client, so when Charlotte couldn't figure out which menu she wanted to be served at the party, our catering manager gave her some time to think things over and talk with her guests over the next few days while still reserving her booking.
Charlotte was so grateful for Hog Roast Wisbech's patience and after talking about the menu options with family members who were helping her to organise Tom's party, she called back to finalise the details for the event. With a handful of vegetarians and vegans set to attend the party, she had decided to incorporate our famous grilled vegetable skewers with optionable haloumi as well as a trio of salad options and potato dishes for the sides. For the meat-eaters, Charlotte asked that we serve BBQ pork butt, Texan 24 hour beef brisket and fall off the bone Louisiana sticky pork ribs from our increasingly popular southern slow roast menu which her American cuisine loving husband was sure to appreciate.
On the day of Tom's party, Charlotte made sure to keep her hubby out of the house until it was time for the big reveal and when he finally returned home only to be greeted by the Hog Roast Wisbech team, 75 of his closest friends and family and a mouth-watering feast – he was speechless, to say the least!