At Hog Roast Willingham we had to become quite adept at rolling with the punches – especially so in the last two years as circumstances chop and change with the wind. In our 30 years we have always faced up to challenges and made ourselves malleable to adapt to anything, but it is no exaggeration to say that the last period has been the most difficult, as it has been for most of us in the world.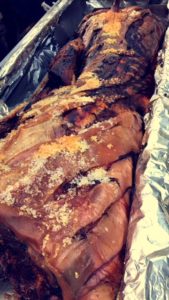 2021 looked oh so near to normalcy returning fully, but of course as circumstances change in this pandemic important and drastic decisions have to be made. Thankfully, even with government restrictions coming and going all over the place Hog Roast Willingham did manage for the most part to keep our events going in a manner that at least does somewhat work for both of us and you, but we cannot lie and say that it has been ideal or how we really love to approach events. Regardless, we'll always keep keeping on through anything, and we're just glad that you, our beloved customers appear to have done the same by sticking with us through it all.
The late-change restrictions at the end of last year through us for a loop a little, but we responded again with professionalism and as we have done all pandemic, we took safety precautions and guidance extremely seriously to keep our events safe. We would be crestfallen if any negligence in our work caused danger to another at an event. Now as the government has just announced the easing of those restrictions events are once again coming back to a degree of normalcy, but our commitment to customer safety in the face of the still ever-present and very real danger of COVID-19 remains resolute.
We're delighted that our events will be freed up a bit more again, both for us and you, but we are still extremely vigilant of the dangers of this pandemic and so Hog Roast Willingham would just like to reassure our customers that we will keep doing right by your safety at events for the next while, taking precautions where they matter most while hopefully not infringing on your events enjoyment too much.
Let this last set of restrictions hopefully be the last, and let's get back to enjoying great foods and celebrating at events!