From our famous hog roasts to sizzling spit-roasts and standalone speciality menus to suit all kinds of tastes and appetites, Hog Roast Barrow is without a doubt the perfect choice for all of your carnivore guests. Nevertheless, we're also the perfect choice for vegetarians, vegans and those on a plant-based diet, as we have various tasty dishes that we can make on the day of your next party or event too, like our veggie skewers, quiche and fresh salads. We can also easily provide freshly-made options for guests on other diets too if needed, like gluten-free or dairy-free, as long as we have advance notice.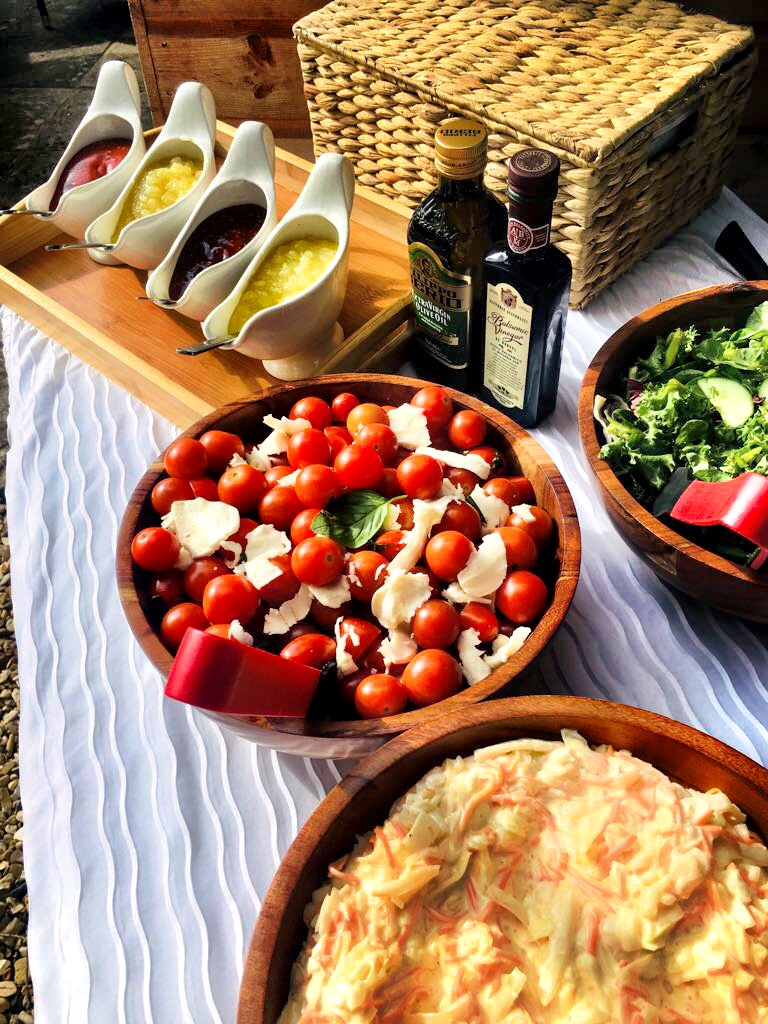 Additionally, Hog Roast Barrow has a great array of supplemental dishes on offer, including handmade canapés, starters like smoked salmon and tomato soup, sides such as spicy sweet potato fries and mac and cheese and even scrumptious desserts, like profiteroles and summer pudding. Your wish is our command, and we can help you to create the menu of your dreams if needed, or you can choose one of our own or mix and match items between our menus if it's better for your needs.
When it comes to providing plenty of choice and variety for our customers and their guests, as you can see, we take it very seriously, and we also ensure that our professionals always go the extra mile when catering your special occasion. We've spent years training, gaining experience and perfecting our menus in order to do so, and we're sure that our long-term customers will agree that we do so to the best of our abilities and with the customer in mind every time.
For a private party that Hog Roast Barrow catered earlier today, our chef and assistants created a great feast to treat forty guests. Our highly popular Southern Slow Roast was the star attraction of this function, where we slow-roasted a trio of marinated meats and freshly-made four sides, and we also provided a vegetarian option of halloumi and vegetable skewers. By the end of service, everything we had made had been completely devoured, and we quietly cleared away, leaving the guests with full tummies and smiles on their faces.