At this chilly time of year, you and your guests can enjoy a truly mouthwatering Hog Roast March winter warmer menu, where we prepare and then cook your meat at your chosen venue for hours on end and then serve with your choice of seasonal vegetables and a potato dish of your choosing, all smothered with our own homemade onion gravy. We can serve a hog roast meal of course, but if you prefer, it could be a spit-roasted animal or bird instead.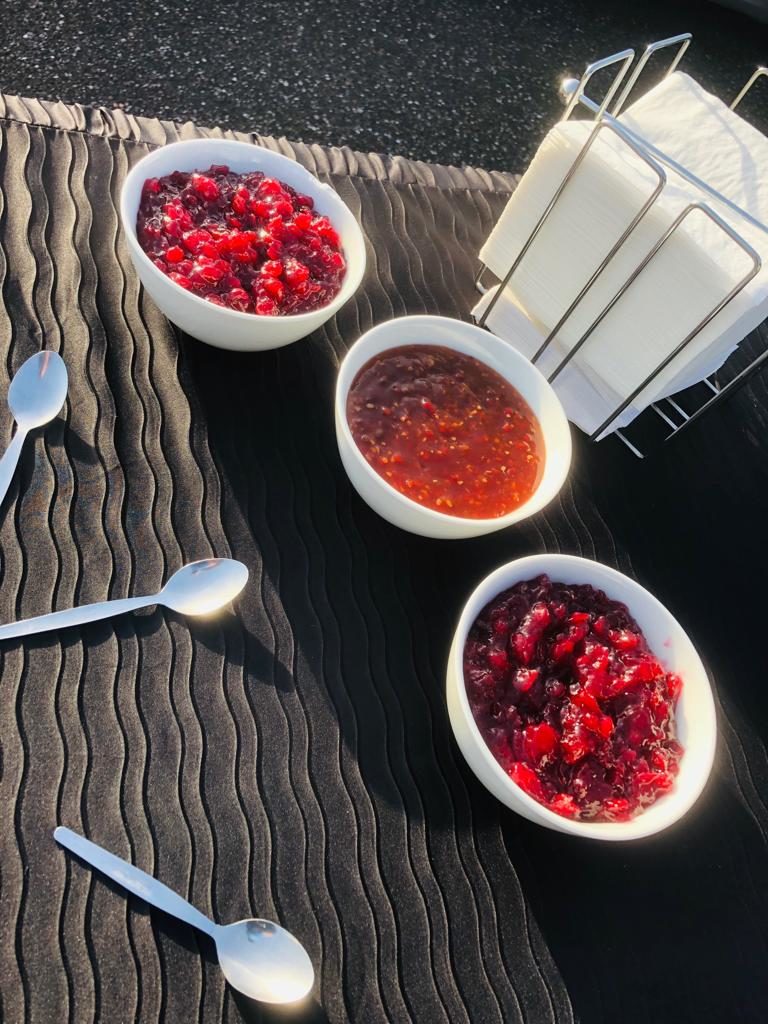 For an informal company party that we catered recently, we were asked for the latter, where we would be serving whole spit-roasted turkeys, together with carrots, peas, cauliflower florets, and new potatoes, as well as jugs of our famous gravy and plenty of cranberry sauce for 40 guests. We are very well-experienced in providing corporate hospitality catering, as we have done so for many years now, and this wouldn't be our first time catering for this particular law firm that is local to us either. We have many returning corporate customers and when Erica called us to book this special occasion, we didn't have a clue what the menu would be, as they like to try something new each and every time.
On the day of the party, our Hog Roast March chef and team members all headed to the workplace venue in the morning, a few hours before the 2pm food service. It takes time to slowly roast the turkeys at a slow temperature to ensure they cook through and through, so after we met with Erica and put up our gazebo and serving tables, we cracked on with the meat preparation and cooking process. 
Later that morning, we added the vegetables and potatoes to the hog roast machine; they would all be roasted inside, while the turkeys cooked away above. Our Hog Roast March team spent hours perfecting the food on this frosty day, as we always do, and by 2pm, all the delicious food was ready to be served. The guests queued up outside in their coats, all with their scarves and gloves on, but very soon they would be warmed up from the inside out with our amazing winter warmer menu.