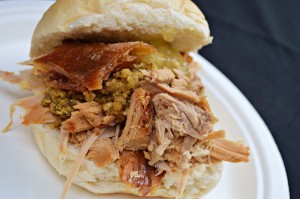 If you are planning to hold a special event, or party, we sincerely hope that you decide to hire us. For many years, the Hog Roast Wisbech team have provided party catering, hog roasts and barbecues to people in this area.
The best ingredients turned into tasty party dishes
Our chefs take the best meat, and ingredients, then turn it all into fantastic party food that is bound to please any guest. Naturally, we specialise in hog roasts, but will happily spit roast other meats too. Whole turkeys are particularly good for feeding a lot of people. Therefore, they make a really good alternative to pork.
Once cooked, the meat can be carved and served as part of a hot plate of food. We offer a range of sauces and gravies, which will allow you to create the style of dish that is right for your guests. The highly trained catering team at Hog Roast Wisbech look to every corner of the world for inspiration. So, you will find dishes and finger foods inspired by Indian, Chinese, Mexican and the big Mediterranean cuisines, on our menus.
Locally sourced ingredients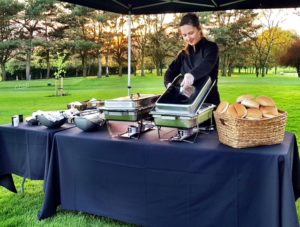 The fact that we source most of our ingredients locally means we know exactly what is in each dish. Therefore, all dietary needs can be catered for.
It does not matter whether you are hosting a wedding, community event or organising a party for your staff and customers, we can help. The food we serve can be plated up and served at the table or laid out as a tasty buffet or help-yourself carvery.
Ready to find out more about our Tasty Hog Roast Catering
We're available to help you with any enquiries you may have regarding our Hog Roast services. Whether you're planning a party around Wisbech, or even a wedding or a corporate event.
We're sure to be able to provide you with a top notch service. So get in touch today and one of the friendly team will talk you through all of the available options.