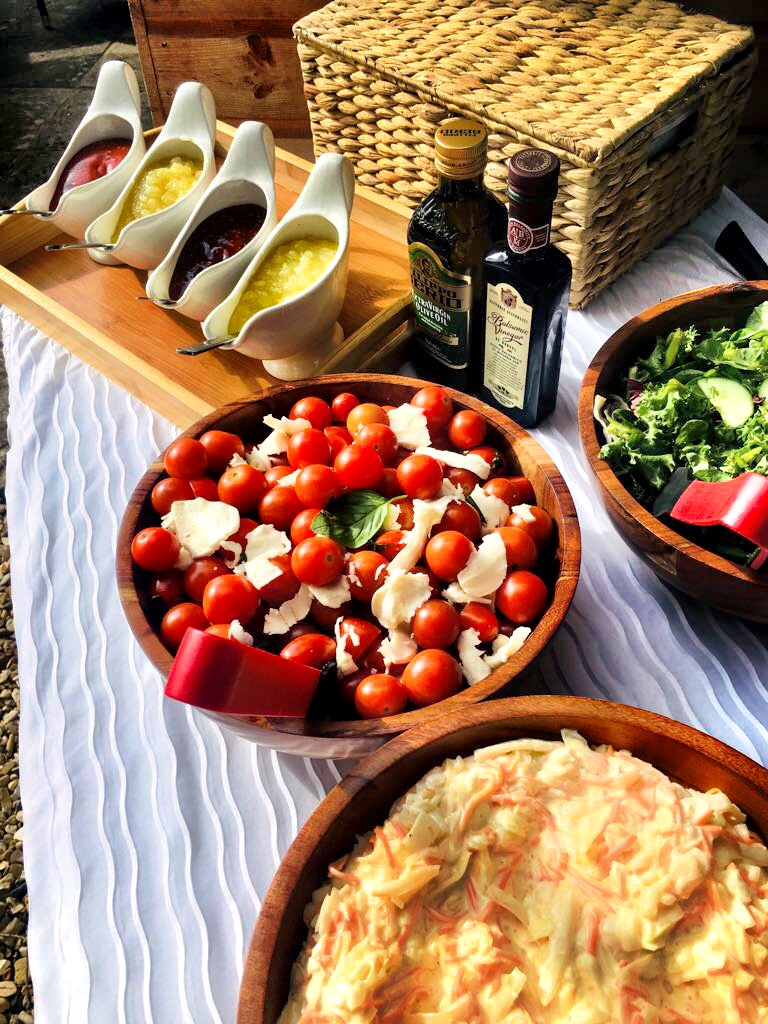 Are you hosting an event in this cosy Cambridgeshire village and struggling to find a mobile catering option that offers you both the variety and quality of food that you require for your special day? If this is the case, the Hog Roast Little Wilbraham team are here to help. Our hog roasts are deemed to be the best around because we only ever select the highest quality ethically reared meat, which is then cooked slowly and carefully until it is falling off the bone and bursting with flavour. In order to give our diners the full hog roast experience, we always prepare our meat on-site, giving you and your guests the opportunity to savour the irresistible aroma after it has been cooking for several hours before watching our chef skilfully carve the melt-in-the-mouth pork and whetting your appetite before you dig in and enjoy it.
Contemporary Menus Designed To Suit Any Occasion
In addition to being the frontrunners in hog roast catering in South Cambridge, the Hog Roast Little Wilbraham team are also able to offer you a delightful array of contemporary menus that are ideal for all occasions, budgets, tastes and diets. As awesome as our slow roasted pork is, we strive to be as versatile as possible when it comes to designing our menus. We offer both self-service buffets, which are ideal for relaxed gatherings with family and friends, and more formal 3 course meals with table service, which are great for special occasions such as your wedding reception. All of our menus include a range of alternative slow roasted meats, which are all just as high in quality and delicious as our signature pork, plus plenty of tasty vegetarian and vegan options. We always go the extra mile to accommodate different dietary needs and we have the flexibility to make any necessary changes to your menu to satisfy the individual requirements of your guests. Whether you want a large buffet or a refined 3 course meal, we will make all of your dishes from scratch at your venue using only the best locally sourced produce and we are capable of catering in any outdoor or indoor setting in Little Wilbraham.
If you want great food for any occasion and the finest hog roasts in the area, look no further than the Hog Roast Little Wilbraham team for all of your event catering needs.