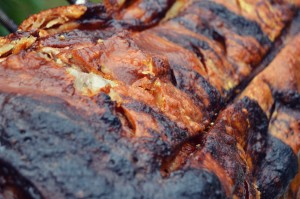 When you host a party, wedding or other special celebration, working out how to feed everyone can be very difficult. There is a lot to think about and get organised. The fact that you are not used to feeding lots of people means that it is all too easy for things to go wrong. Fortunately, the Hog Roast Huntingdon team is here to look after you and take all of the strain.
Tasty food for any budget
We work with local suppliers. Because we buy in bulk pay a competitive price for the top quality ingredients that our professional chefs use. This means we can provide you with fantastic tasting spit roasted or barbecued meats for a fantastic price. You can also order a range of canapés, desserts and side dishes from us.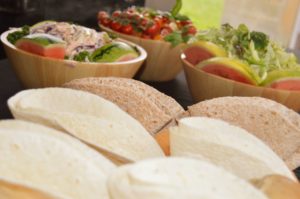 Over the years the professional chefs of Hog Roast Huntingdon have developed great tasting menus. During that time, we have catered for literally hundreds of weddings, family celebrations, parties and corporate events. This means we know what type of food people enjoy and can provide it for you in the right quantities.
Served the way you want
If you order a hog roast or other spit roasted meats from us our chef will carve it and serve it to your guests. Alternatively, it can be laid out on a plate along with hot side dishes and a nice sauce and served to your guests at the table. We can provide you with waiters to do this, or you can provide your own waiting team.