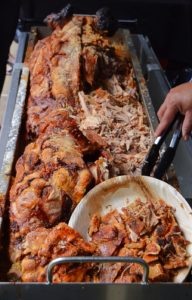 Would you love to host a family get together or organise a special occasion somewhere close to home without having to limit yourself with the catering options that are available to you? If you want the convenience of choosing a venue on your doorstep, or even hosting a party at your own home whilst also benefitting from a comprehensive catering package that will delight all of your guests, you really can have the best of both worlds if you choose the Hog Roast Girton team to cater for your event.
We are the premier supplier of hog roasts in the Girton area and our superb slow roasted pork is the ultimate crowd pleaser for any occasion. The quality of our meat is always our top priority, which is why we only ever source it from ethical food producers. We then place it in the very capable hands of our experienced chefs, who know just what it takes to achieve mouth-watering results every time.
Unbeatable Hog Roast Flavours For Everyone To Enjoy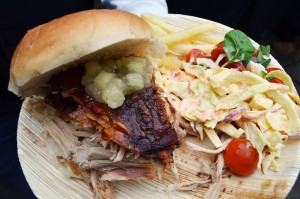 Whilst our awesome hog roasts are always the most popular option at events that we cater for in Girton, it is far from all that we offer. Here at Hog Roast Girton, we have a vast repertoire of buffet and 3 course menus available, which all showcase the very best locally sourced produce and offer more than enough variety to please all of your guests. Our menus are suitable for all budgets, and different sizes and styles of events and they all coms with alternative meat options, as well as inventive vegetarian and vegan dishes. Whichever menu you choose, we will make every part of it from scratch at your venue using our high quality ingredients and serve your dishes in the style that you require, depending on whether you would like a sociable buffet where everyone can dig in and help themselves, or a more formal meal with table service for a special occasion.
The Hog Roast Girton team have the vision and experience to be a fantastic catering option for any large or small event in the village thanks to our unbeatable hog roasts and our modern menus that we are able to prepare in any indoor or outdoor location in Girton.