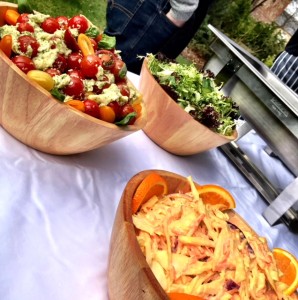 If you are organising a community event in this artistic village or planning a special occasion and you want some great food that will be ideal for the size and theme of your event, the Hog Roast Fulbourn team have the ability to give you an unrivalled standard of mobile catering for any occasion in Fulbourn. You won't find higher quality meat, more advanced cooking equipment or more talented hog roast chefs anywhere in the area. We combine the classic technique of slow roasting meat with our own inspiring contemporary menus in order to offer varied and flavoursome catering options that are perfect for any occasion. All of our menus are created with the freshest locally sourced produce and ethically reared meat and every dish we provide is always made from scratch on-site. We are able to cater with great success in any type of indoor venue or outside space anywhere in Fulbourn whilst always adhering to our impeccable standards of food, presentation and service.
Choose The Number 1 Catering Team – Hog Roast Fulbourn
As well as being able to enjoy the be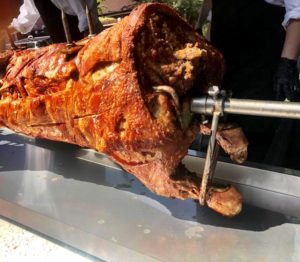 st hog roasts in the Fulbourn area, we can also treat you to a variety of other dishes that cater for diverse tastes and dietary requirements. All of our menus have different slow roasted meat options, including free range chicken, spring lamb, sirloin of beef and festive turkey, as well as an abundance of meat and dairy free dishes. We always make a great deal of effort to ensure our food is suitable for everyone and we are happy to alter any dish on your chosen menu to make sure that all of your guests are happy and can share a lovely meal with everyone else without having to compromise. The diversity of Hog Roast Fulbourn's menus makes us a fantastic catering option for both large and small events and informal gatherings and more formal celebrations alike.
If you choose the Hog Roast Fulbourn team to cater for your event, you will benefit from a bespoke catering package full of freshly made dishes that will please all of your guests, along with a style of service and presentation that will be tailored to suit your event perfectly.