If you are planning a Hog Roast in Ely, or one of the nearby villages, we are here to make sure that all of your guests are well fed. We supply high-quality food, in any quantity, that is affordable as well as tasty.
Only the best party food supplied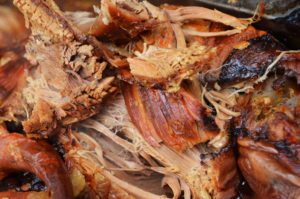 The fact that we source our meat and many of our other ingredients, locally allows us to maintain good control over the quality. This is essential to enabling our fully trained chefs to produce beautiful food that is competitively priced.
We cook a wide range of foods including hog roasts, which are still very popular. They are an especially good option for weddings. You can easily feed 80 guests with just one mid-sized hog. For less formal events, people love eating the tasty meat in a roll accompanied by apple or barbecue sauce.
However, not everyone enjoys pork, which is why we have updated our equipment, so we are able to cook a range of other meats. Our spit roasters can be converted into barbecue grills, which means you can potentially offer your guests steaks and chops as an alternative to spit roasted meats.
Our full waiter service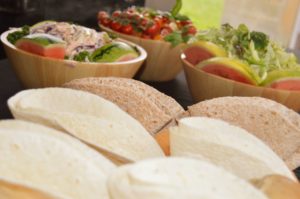 If you want to host a formal sit-down event you can easily do so when you hire the Hog Roast Ely team. We have fully trained front of house personnel and waiting staff on our books. It does not matter whether you want your guests to be served at the table or to help themselves from a buffet or carvery, we have you covered.
 Like to learn more about our service, Get in touch today
We're available to help you with any enquiries you may have regarding our Hog Roast services. Whether you're planning a party around Ely, or even a wedding or a corporate event.
We're sure to be able to provide you with a top notch service. So get in touch today and one of the friendly team will talk you through all of the available options.