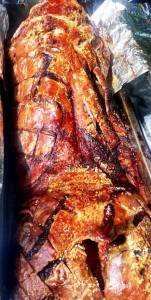 It is always nice to hold a party, but it can also be very stressful. By far the biggest problem is feeding everyone. This is especially difficult if your guests have special dietary needs.
Fortunately, there is a very simple answer, which is to let the Hog Roast Christchurch team take the strain. Once you have given us your order we take care of literally everything.
Choose from our extensive hog roast menus
All you need to do is to browse through our extensive, and varied, menu to choose what you want to be served. The experienced Hog Roast Christchurch cooks will then source all of the necessary ingredients and prepare it in just the right way.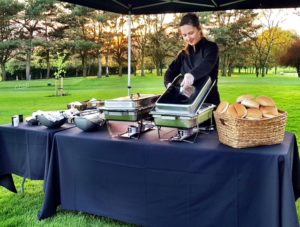 As you can see, we offer a wide range of menus. To make ordering easy, we have arranged dishes together into menus that we know work particularly well for events like weddings or corporate events. However, we will happily adapt these menus to meet your needs. For those of you who would like your guests to be served at the table, there is the option to hire waiting staff from us. We can also provide a full front of house team.
If you do not want a whole hog served to your guests we will happily cook you a joint of pork or a suckling pig instead. We also offer a range of other spit roasted meats. Alternatively, we can cook you a barbecue. A wide range of salads, vegetable dishes, canapés and desserts is also available.
 Like to find out more about our delicious Hog Roast Catering
We're available to help you with any enquiries you may have regarding our Hog Roast services. Whether you're planning a party around Christchurch, or even a wedding or a corporate event.
We're sure to be able to provide you with a top notch service. So get in touch today and one of the friendly team will talk you through all of the available options.